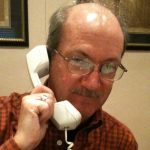 Still me, Rick
Our board meets four times a year (see graphic below), typically in:
October (our annual meeting)
January
April
July (our end-of-year meeting)
Our fiscal year starts August 1st. We typically set our next meeting date at each meeting. So, if you contact me (using the Contact menu item) after the July meeting, I can tell you when we will meet in October. We send out our agenda two weeks before each meeting. Once the agenda goes out to the board, staff, and consultants the agenda is fixed. If an application comes in and there's more than two weeks before the next meeting, then in most cases I'll be able to get it on the agenda if it fits well enough with the focus areas mentioned in the About area. In addition, now that we have moved to using GrantPress for our grant application and tracking processes, we will have a Grant Program for each quarter. As such each Grant Program has a limit on how many applications we can receive for that particular Grant Program.
Here are some general "deal breaker" guidelines:
No grants to individuals
Only grants to organizations recognized as a non-profit at the federal level (typically a 501(c)(3))
No grants to organizations operating under an umbrella group
No grants to organizations that have a 501(c)(3) pending
No grants to international organizations
Grants to college or university foundations are OK, however we request a 5% pass-through cap
We must have a copy of your IRS ruling letter, which can be sent to us as an email attachment as a PDF
No grants to organizations providing "therapy" without proper

licensure

, training, and clinical supervision. This one is close to my heart because I am a Licensed Mental Health Counselor (LMHC-retired). Our Foundation receives way too many requests from organizations who purport to provide mental health therapy in such areas as PTSD, trauma, addiction, domestic violence & abuse, grief & loss, and other similar areas. What we discover (to my utter amazement) is that these groups have no formal training, no licensed practitioners, and no clinical supervisors of any kind. As a retired LMHC, my code of ethics requires that I police the counseling profession and report any and all ethical violations. Providing therapy without proper licensure, training, and clinical supervision is an ethical violation and, yes, we have reported organizations to the New Mexico Counseling and Therapy Practice Board. All codes of ethics that I am familiar with ascribe to the idea of "do no harm." If your organization is providing "therapy" without proper

licensure

, training, and clinical supervision, the potential to do harm is great. Our Foundation will not provide grant support to any group or organization who, in our opinion, is providing "therapy" without proper

licensure

, training, and clinical supervision. So if your organization or group truly provides therapy, please have the clinical supervisor register the organization in GrantPress making sure that he or she indicates his or her level of graduate degree (e.g., MA, MS, PsyD, PhD, etc.) and licensure (e.g., LPCC, LCSW, PMHN, MD, DO, etc.).
Here are some general "suggestion" guidelines:
We highly recommend that you signup and create an Organization Profile at GuideStar.org. We use GuideStar to verify your 501(c)(3) status.
We typically do not make multi-year grants
We typically do make grants for general operations
We typically do not get involved in match grant campaigns
We typically do not work well with grant writers [1]
We tend to favor New Mexico-based organizations, but a number of our research grants go out-of-state mainly because the research we're interested in (say, attachment research) is not being conducted in New Mexico
We're not big fans of private-public partnerships. Why? They tend to blow up. Contact me (using the Contact menu item above) and I'll tell you a few horror stories (like the night the lights went out on behavioral health in New Mexico). More specifically, we consider your organization to be a public entity if more than 50% of your income comes from government contracts or through insurance like Medicaid or Medicare. It's a long story but many social service organizations are being forced (as a condition of The Affordable Care Act) to receive reimbursement through the medical model (e.g., Medicaid or Medicare). This shift has made private-public partnerships even trickier. For more one this, see the following post over at our BLT blog site REPRINT: The Department of Health & Human Services: A New Strategic Plan & A New Vision.
I believe that's it. If you have any questions or are not sure if your project fits with our focus areas or guidelines, contact us before submitting your application and let's kick things around. No sense wasting time. Feel free to browse our Grant Listing (in the menu above) to get a sense for the types of organizations and projects we have funded since 1999. You can also view the grants we have made via GrantPress.
We typically make grants totaling about $250,000 per year. The typical grant award is between $10,000 and $20,000, which means about 12 to 14 grant awards per year. I try to post grant awards to our Grant Listing area as soon as they are made. The Grant Listing should give you some idea of where we stand with respect to our $250,000 per year giving requirement. If in doubt, give us a shout and we can update you.
If you do receive a grant award, two things:
1) Grant time frame: We typically like to see the project completed within ten months of the date on the grant award letter. If you absolutely cannot finish within ten months, contact us and let us know what the heck is going on. And, yes, we do expect a final report at the conclusion of the project (which will be submitted by an online form). GrantPress allows us to track the progress of your project. As a result the grant administrator will have to update the project Tracking Parameter once a quarter (see graphic below for reporting dates). We may post reports (in part or in whole) to this web site, so please do not send any copyrighted, confidential, or proprietary materials. Do not send originals (we may lose them). If you send us pictures (which we encourage), we assume that you have secured the proper use waivers and that we are able to post these pictures to the web.
2) Grant recognition: Often organizations like to broadcast to the world news about receiving a grant, especially in this day and age of social media. We get that impulse. However, from our view, a "broadcast to the world" approach may open a floodgate as far as unsolicited grant requests are concerned. So, our recognition policy tries to strike a balance. If you recognize a grant from our Foundation in printed materials sent to an in-house, managed mailing list (e.g., printed newsletter, annual report, or funding report), we're fine with that. As opposed to broadcasting to the world, you're targeting a specific audience using good old analog formats. The digital world is a different beast. We have no problem if you acknowledge our grant on your organization's web site as long as this is a separately maintained, in-house web site and not a web site hosted by, say, Facebook or Twitter. So, no announcements on Facebook, Twitter, Instagram, etc. These are "broadcast to the world" digital formats. If you send out your newsletter via a service like MailChimp to an in-house, managed mailing list, this is fine (we use MailChimp for our newsletter). Please do not acknowledge our grant during any media interview—TV, radio, article, etc.—without first gaining permission from our Foundation. If you have any doubts about appropriate forms of acknowledgement, contact us and let us know what you have in mind. Thanks.
Here's the link to GrantPress, our grant application and tracking program. Briefly GrantPress has two main areas: a public area (which is what you will see when you click on the link), and an Organization Portal. If you are interested in applying for a grant, you must first create an account, and then you will have access to the Organization Portal. From there you can see the currently active Grant Program and submit an application given that the maximum number of applications for the Grant Program has not been met.
Please Note: A group of five organizations have already used GrantPress as beta testers. The results were very promising, so much so that we are now putting GrantPress into production for all of our organizations. However, keep in mind that GrantPress is still being developed and there are a few interface issues that we are aware of and are working on. If at any time you feel you have reached a dead end, simply hit your Back button. And feel free to provide feedback on GrantPress using the Contact Form above. Our plan long term is to release GrantPress as a WordPress plugin using Open Source licensing so other small foundations might use it for their grant program.
A note to mobile users: Technically GrantPress is mobile friendly and can be accessed using a smartphone. However, you will probably be more comfortable using a tablet, laptop, or desktop computer. This is especially true if you are going to cut and paste prepared text into text fields such as Organization Mission and Organization History.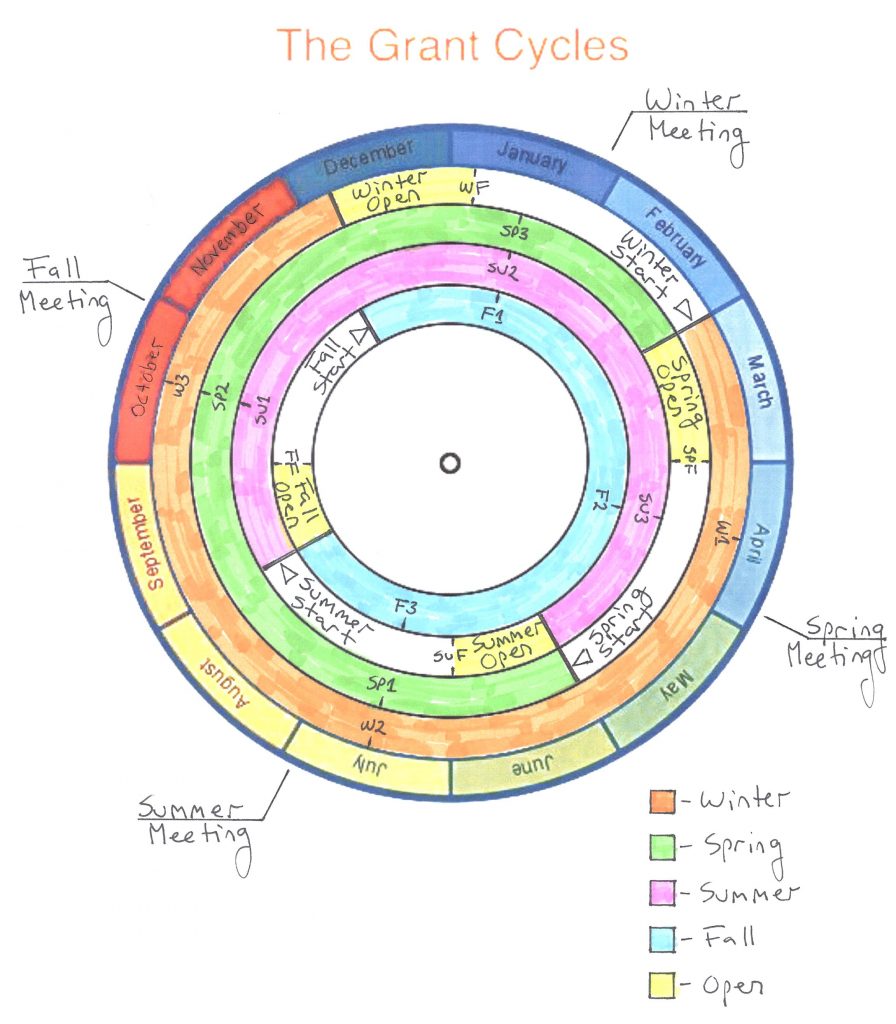 Notes:
[1] In our experience, grant writers tend to make promises the organization they represent cannot keep. In some cases, organizations are not aware that grant writers are making promises on their behalf. Often grant writers will list themselves as the main contact person. We'd rather work directly with you. Who knows your organization better than you? We have encountered situations where the grant writer lived thousands of miles away and had never visited the organization they represent. Sure, use grant writers as consultants, but we'd prefer that you take the lead as far as securing funding from our Foundation.