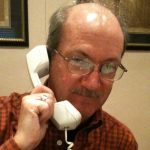 Rick here again
When my grandfather, and later my father, ran the Foundation, there really was no focus per se. Quoting the original incorporation papers from 1953, we hear that "the Foundation was organized exclusively for charitable purposes to render voluntary aid and assistance to religious, charitable, and educational institutions." That's a fairly broad mission statement. In 1953, the Foundation made a grant of $6,500 to the Community Church of Douglaston. My grandfather was an active member there. In 1968, the Foundation made a grant of $1,000 to the Dickson College Fund. My father attended Dickson until he went off to serve during WWII as a second lieutenant. In 1983, the Foundation made a grant of $30,000 to the Wildlife–Wildlands Institute up in Missoula, Montana. My father had a strong love of nature and the outdoors (as I do too).
Well, when I took the reins, I upturned the apple cart. I insisted that the Foundation adopt a fairly focused mission statement: "To explicitly promote Bowlbian attachment theory as a guiding principle toward understanding and solving societal problems." It's a very long story how I came upon this mission statement. Use our Contact form (menu item above) and I'd be happy to tell you the story, including who John Bowlby was and a bit about his theory of attachment. [1] The Foundation used this mission statement to guide our grantmaking for about ten years, from 2003 until 2013. As an example, we made a series of grants to Children & Nature Network to put together two instructional pamphlets:
Together in Nature—Pathways to a Stronger, Closer Family
Thriving Through Nature—Fostering Children's Executive Function Skills.
Feel free to contact me if you're interested in either pamphlet. In 2012, we moved away from the above attachment-focused mission statement. Why? Yup, another really long story that I tell in a blog post over at our BLT blog entitled The "Bowlby Less Traveled" Journey Comes to an End.
So, currently, we're back to the original broad mission statement adopted way back in 1953: "To render voluntary aid and assistance to religious, charitable, and educational institutions." We still have our "fav" focus areas: [2]
Anything having to do with Bowlbian attachment theory (naturally)
Experiential learning like getting kids into the outdoors
Anything having to do with Executive Function skills [3]
Supporting graduate work in the field sciences
Infant mental health and child development (which ties back to item one)
Mental health in general (but not behavioral health, which is not the same)
I should mention that since 2013, we've been trying to find a new focus area. Our first effort was to put together a scholarship program. The aim here was to do something about the student debt problem plaguing our society: over 1.3 trillion dollars and growing (in 2017). We put together an entire scholarship program called The Mink Scholarship Program (use the Legacy menu to visit the Minka web site). We even received an IRS ruling letter allowing us to start making scholarship grants to individuals. We never instituted the program. Why? A nasty little scholarship secret known as "scholarship displacement." Contact me and I'll tell you the displacement story. Our stopgap solution is to make scholarship grants directly to departments offering graduate degrees in the field sciences effectively bypassing financial aid offices.
We also looked at solar energy as a focus area. We even went so far as to make a sizable grant to a local non-profit to install a solar array. What we encountered was a bureaucratic nightmare. It took a full year of wrangling before the array was installed. The economic, political, and bureaucratic environment here in New Mexico simply does not favor solar … and in a state that should be dripping in solar. Go figure. So, we're trying to find a new focus area. [4] In the mean time, it will be back to the future of 1953.
Notes: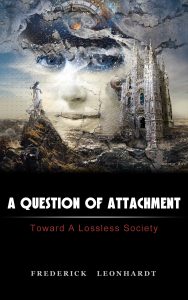 [1] I self-published a book back in 2011 entitled Bowlby's Battle for Round Earth. I cover a lot of the John Bowlby story and how I came upon it. Unfortunately, the company that was printing my book—Wordclay—went belly-up, yet another victim of the eBook age. Rumor has it that used copies are still available via Amazon.com. Not to worry. In 2018, I published my second book entitled A Question of Attachment—Toward A Lossless Society. This book also has a lot of information on Bowlby's theory. It's available exclusively through Amazon in eBook (Kindle) and paperback formats. Click on this link for a description of A Question of Attachment (which will open in a separate window).
[2] Click on the Grant Listing menu item above to get a sense for the types of organizations and projects we have funded since 1999.
[3] Through his work, John Bowlby essentially said that secure attachment is the foundation upon which robust Executive Function (EF) skills rest. This is why we moved into the area of looking at the development of EF skills. Here's a partial list of EF skills: empathy, perspective taking, appropriately focusing attention, appropriately shifting attention, mental time travel, and various reflective functions (like thinking about one's thinking—metacognition). For a great book on EF, see ADHD expert Russell Barkley's 2012 book entitled Executive Functions: What They Are, How They Work, and Why They Evolved. Barkley calls the current ADHD (attention deficit and hyperactivity disorder) epidemic a crisis of Executive Functioning.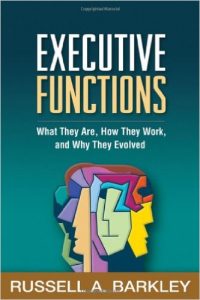 [4] Please, if you know of an effective way of dealing with scholarship displacement, or cutting through the solar red tape, we are all ears. Contact us and impart your wisdom. I don't have much hope for solar, but there is some hope for scholarships. One hope is for legislators to pass legislation allowing private foundations to retire student debt without triggering a taxable event. Apparently there are such efforts currently underway (as of 2017). Fingers crossed.